Database Recovery
Mission-critical data is often stored in SQL Server, Oracle, Sybase, Exchange Server, Access and other databases that are maintained on networked fileservers. Relational and object-oriented database management technologies are fundamental to modern IT systems, often underpinning the lifeblood applications run by the entire corporation.
Individual media in database servers suffer from the same failure points as disk drives in personal computers and workstations. Experienced system administrators and database administrators know that a relational or object-oriented database environment is fragile unless supported by a comprehensive and well-tested backup plan.
Unfortunately, it is all too common for devices to become corrupt beyond the scope of routine recovery methods:
Backup files not recognizable by database engine
Database locked as 'suspect' preventing access
Deleted or dropped tables
Accidentally deleted records
Corrupted database files and devices
Damaged individual data pages
Accidentally overwritten database files and devices
Seagate Recovery Services specializes in making inaccessible data accessible again, recovering data from the most complex database configurations.
Database Types Supported
Microsoft SQL Server 6.5, 7.0, 2000, 2005, 2008
Oracle Lite, 8.x & 9.x, 10x, 11x
Sybase SQL Server
Sybase SQL Anywhere
Interbase
MySQL
PostgreSQL Standard Databases
Microsoft Access
SRS can also make inaccessible data accessible again for all xbase products such as dBase, FoxPro Productivity Applications Microsoft Office (including all versions of Word, Excel and Powerpoint Mail Server and Client Applications), Microsoft Exchange and Outlook Applications, and email systems conforming to the UNIX mbox format, such as Eudora and Netscape.
Server Data Recovery
Today, servers are the backbone of modern business. They store the data that enables day-to-day operations. Despite the fact that businesses take the necessary measures to protect their valuable information, not all of the protection measures and redundancy can prevent the unpredictable. Individual media in stored in servers suffer from the same failure points as do drives in personal computers and workstations. Additionally, the increased complexity of modern server storage systems creates more data loss situations, such as:
Server storage system configuration corruption (lost config, re-initialized RAID, swapped or misplaced drives, etc.)
Intermittent drive failure resulting in the storage, file system, and application level corruption
Multiple drive failure.
Because servers are utilized for mission-critical operations, customers usually need to get their data back quickly and securely. SRS' offerings include options for priority handling, on-site data recovery, critical 24/7 service, as well as remote data recovery and special customized solutions. Our goal is to get client's data back as quick as possible and in the most accommodating way.
SRS supports the majority of currently used server operating systems, including Microsoft, Apple, different flavors of UNIX and Linux, AIX, Netware, and many more.
Virtual Technologies
Seagate Recovery Services is going virtual and offers the full spectrum of data recovery options for VMware (ESX/ESXi and vSphere), Microsoft (Hyper-V), and other hypervisor systems.
The virtual environment adds two more levels* of abstraction that increases complexity of recovery by adding failure points on Hypervisor and VM levels: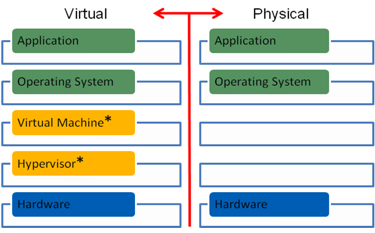 FIGURE 1: Virtual vs. Physical FailuresWe can help you to recover lost data from the following scenarios:
Virtual Disk container corruption – full support for VMDK and VHD containers including chained and sparse containers, snapshots, missing/corrupted base files, snapshots or chain links, and corrupted container metadata.
Corrupted guest file systems inside those Virtual Disk containers.
Corrupted and/or reformatted VMFS volumes (VMFS version 2, 3 and 5), and other hypervisor-level file systems.
Deleted Virtual Disk container files from VMFS volumes and other hypervisor-level file systems.
At Data Savers Pte Ltd, Seagate Recovery Services, we have the capability to repair and recover corrupted mail data such as Outlook PST mail, Outlook Express mail, Lotus Notes NSF mail, Exchange mail, Netscape mail and more. In this modern age, E-mail data is vital for daily business operations. Thus. E-mail data recovery has formed a very important part of our data recovery services. Our specialists have extensive experience and proprietary methods of recovering lost mail data under any adverse conditions. Some of the error messages you may encounter may include:
Microsoft Outlook PST exceeding 2GB in size.
File access is denied.
Insufficient rights or permissions required to access the file
Errors in background synchronization